Allegedly intoxicated driver hits police vehicle during Austin protests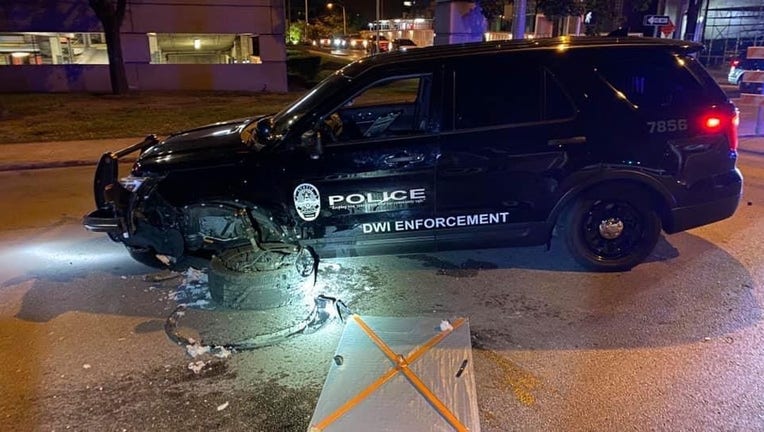 AUSTIN, TX – A person is accused of driving while intoxicated after striking a patrol car during the Austin protests early this morning, according to Fox 7 Austin.
The incident happened just after midnight in front of Austin police headquarters during the Austin protests.
The driver of a red Lincoln sedan drove through barricades erected by police that were blocking the roadway. After hitting the barricades, the driver then crashed into a patrol vehicle. The Lincoln continued and hit the back of an EMS vehicle that then crashed into an EMS SUV.
The currently-unidentified driver of the Lincoln has been charged with a DWI.
An officer was in the damaged patrol vehicle but was not seriously injured, according to the report.
The protests are being held across the country in response to the killing of George Floyd while in police custody.
This is a series of articles presented by Gibson Hill Personal Injury as a way of keeping our Austin community safer and informed about traffic incidents and other news. Blog posts should not be taken as legal advice. However, if you or someone you know has been injured in a car accident, call the Austin car accident injury lawyers of Gibson Hill today for a consultation. You may be able to receive compensation for lost wages, medical bills, or other expenses.