Two firefighters injured in NW Austin car and office fire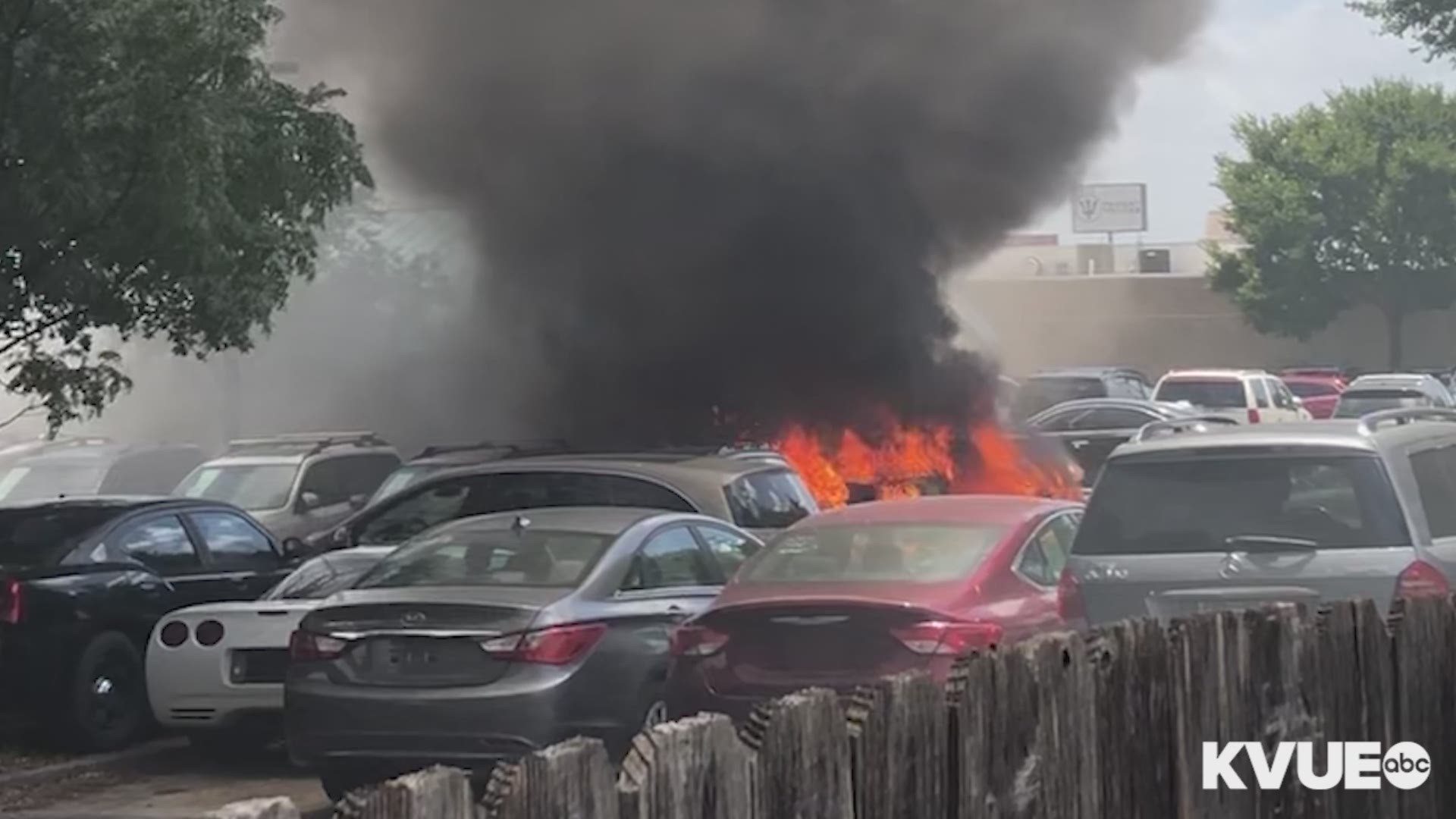 Photo Credit: KVUE
AUSTIN, TX – A vehicle fire that spread to an office building in northwest Austin this afternoon led to two firefighters being injured.
KVUE reports that the incident happened around 1 p.m. at Austin Direct Auto Sales, located at 13038 North U.S. Highway 183 Service Road.
The structure of the used car office was not stable enough for firefighters to fight the blaze from within, according to reports. It was put under control around 5:30 p.m.
Two firefighters were affected by heat-related injuries while fighting the flames.
The office building was completely destroyed in the blaze, which also damaged four automobiles.
The fire has been ruled an accident.
This is a series of articles presented by Gibson Hill Personal Injury as a way of keeping our Austin community safer and informed about traffic incidents and other news. Blog posts should not be taken as legal advice. However, if you or someone you know has been injured in an accident, call the Austin fire accident injury lawyers of Gibson Hill today for a consultation. You may be able to receive compensation for lost wages, medical bills, or other expenses.